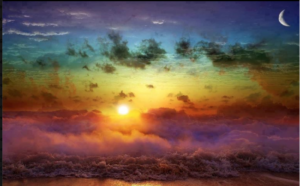 In this moment, as we unite through this prayer, let the truth be known that we are the ones who are holding steady amidst the darkness rising out from our Earth.
This prayer is for you so that you may be fortified in your inner light
and set free to be in your highest expression as
One with God and One with Peace.
Beloved Holy Presence of the Holy Cosmic Trinity – Divine Mother, Divine Father and blessed child Christos-Sophia,
I AM calling upon you now for your loving and comforting presence to be with me in my heart. There are moments that I feel the heaviness in this experience of Life on Earth, as though I've been carrying a weight with me for so very long. I know that I AM here to witness in Love all that is unfolding, and still, it hurts to see my loved ones, family and friends, and even strangers, subjected to the harm that's been placed as a burden on mankind and all of God's creations.
I know that what is visible is only a small portion of what is possible. And I know that what I personally see, is only a fragment of what is infinitely possible through your eyes. But my own can be filled with tears when I look into the past and wonder about the future. I am feeling sorrow for all that is being desecrated during this dark night of the soul. For it is this awakening that I have been waiting, through many lifetimes, and I AM celebrating our liberation while also witnessing the pain.
Beloved God, I have been wondering where this will lead and how we will move on from here. And there are times I question why I am here and what is my purpose. That questioning ebbs and flows because there are times I feel your presence, and without any doubt, know that I AM supported and loved, and can feel your grace in my living. Other times, it can be so very hard.
I AM praying to you that I be a clear vessel of truth and love for the sake of humanity. And I know that in order for this to be so, I must give to you what is no longer mine to hold, what is no longer in service to my heart, my soul, my liberation. So here it is, spilling from me with sincere heart, so that I may release it to you: all my worries, all my fears, all my uncertainty, all my anger, sadness, hurt, and all my burdens. I know that you hear me and see me, unconditionally, and so I give it all to you in trust.
[take the time here to pause and sincerely state all that you're feeling and wish to give to God].
Beloved Creator of All Things thank you, thank you, thank you, for being the Presence in my life, in all life on Earth. For anybody can know and feel the difference between what is to be held sacred, and what has been stolen and distorted from our true nature.
Beloved God, I turn to you now in gratitude and align with my whole heart.
I AM grateful for my eyes that still see beauty even when they have seen so much pain. Please wash my eyes of the horrors that have veiled my vision. I pray to see you, in me.
I AM thankful for my ears that can hear the sweetest tones, healing me again and again, restoring me to balance and opening me again to know what is real and pure. Cleanse my ears of the dissonant sounds and painful cries that I remember. I pray to hear you, in me.
I AM so blessed in my expression that comes through my heart, and can only come from my heart. For it is my heart that has felt you, and felt lost without you. It is my heart that has felt so raw during the most heart-breaking moments as I doubted how much more I could possibly carry. But it is my heart that brings me closer and closer to you, still capable of infinite, healing love. I pray to know you deeply, in me.
Beloved God, thank you.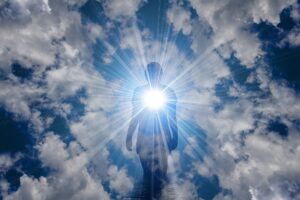 I AM who I AM. I was created by you. And so as a child of God, it is to you that I turn to lovingly command, "Please bring me peace and courage as I walk with purpose. I have come so far. May I continue to be in this world strengthened in my clarity and powerfully guided in my actions. Please bring your Eternal Light to Earth, so that we may all be returned to our original Krystal Diamond Hearts, to live in harmony, and flourish with abundance and brilliance again. Help us all to meet you in Divine union, to be the peace and to be love.
Beloved Creator of All That Is, I join my heart now with the hearts of all those who choose freedom, those who are so frightened that they do not know a better world awaits, and with those souls who need you now to be freed from this Earth.
For all, I declare:
I AM the Eternal Living Light. I AM God. I AM Sovereign. I AM Free.
Thank you, thank you, thank you for these blessings, so that I may lead the way.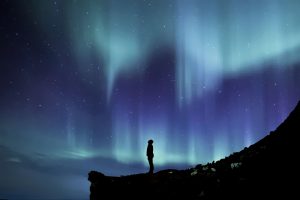 *Source – Cosmic Cube Matrix: https://ascensionglossary.com/index.php/Cosmic_Cube_Matrix
Listen: 9:28 mins. (first turn off the website's background chant – top right of this page)
Music credit with gratitude: MildRelaxation from Pixabay
to release your burdens and love your God Within more deeply.

2022 (Amâeil) Melinda Urban www.MelindaUrban.com