Together we can:
You can free yourself to be your authentic self,
with purpose and peace.
It's your birthright.
You may be wondering:
How you can be more powerful without compromising who you are.
How you can feel fulfilled knowing that you're so much more that your ego personality.
How you can hold balance in your life while still being a part of the changing world.
You are a vast, conscious being with lifetimes of experiences and many limiting personal and collective influences, and yet, 99% of your spiritual growth and return to inner harmony requires emotional healing of the ego, which impacts your thoughts, physical health and Spirit.
You're likely familiar with the painful patterns of your life but the cause is often elusive.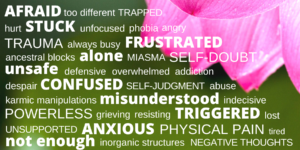 Our many soul experiences, traumas and hurts can be persistent until the truth of it is acknowledged.
The root of it. Your emotions about it. Your subconscious ego story. The illusions and imbalances, as well as the deceptive controls placed upon you and humanity.
Whatever is in your awareness now is your Soul-Spirit guiding you to heal it: to move toward the love you know that you are in your heart.
Truth is your freedom to authentic power and choice
during this planetary dark night of the soul and spiritual awakening.
Partnering with me will be a truly transformative experience
if you're looking for someone who can:
help you feel safe
witness you in your wholeness
listen with non-judgment to your story, even the parts that you haven't told anyone else because they're so painful, personal or too unusual
guide you with meaningful questions to get to the root of your concern
discern the subtleties of your patterns
connect the dots for your understanding
help you see past your illusions to the truth
hold compassionate space as you gently release your emotional pain
share knowledge and wisdom
I offer a rare synthesis of skills and 22-years experience
to meet your individual needs…

…and with those you love

You simply let me know what's concerning you in your life experience.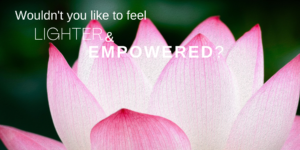 Our collaboration is about helping you to leave behind your pain and reclaim your sacred, inner balance:
know that your inner God-Light is the foundation of your power
remember that your Spirit's more powerful than your pain
return to the sacred balance of your inner feminine and masculine energies
choose to live more freely and authentically from your Spirit
learn to emotionally, mentally, physically, energetically and spiritually support yourself
be at greater peace in your heart
feel love for yourself and be love for humanity,
help heal the planet in its return to Unity consciousness and freedom
With gentleness and respect, I meet you at the level of your consciousness, so that you can participate in a way that's meaningful and effective for you at the time of the session.
Even when you're in pain, or your life takes a dramatic turn, I can often see how gracefully the Divine is holding you up, giving you every opportunity to heal and know the truth of who you are. I would be deeply honoured to witness and support you in your courage.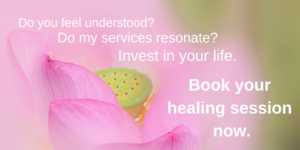 May you experience deep inner peace in your heart, and clear stillness in your soul. May we all wake up to be in awe of the peace and truth everywhere,