You can end stubborn patterns, precisely and profoundly, from the core of the truth of you. So you can free yourSelf, and be yourSelf, with purpose and peace. It's your birthright.
Dear Divine Being  -especially those who may be named as Starseeds, Indigos, Lightholders, World Servers,
You have everything that you need inside you, but I know that it doesn't always feel that way. You can put all your energy into your healing and still, despite doing all the right things, you find yourself feeling unsettled or confused, like you are missing something. You are not. There is only limiting energy that is standing in your way, and it is not you who put it there.
You may feel as though your ego is standing in your way relentlessly. Your ego does play a part and my healing support offers you the opportunity to clear your ego wounds in a profound way, at the root level. But you are also so much more than that; you have connections to the vastness of the galaxies and constellations, and have a depth to you down to your morphogenetic template from which all your life force manifests. And these, unfortunately, have been suppressed and distorted for a very long time, for all of humanity. Your body is the vehicle to create the change that is required for you and for all concerned on this planet, now. You are a conduit of collective healing.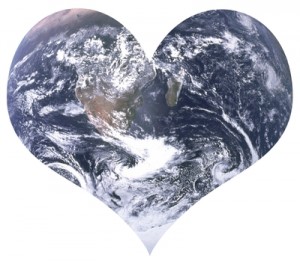 You know this in your heart. You simply wish that you could hold the vibration of love and peace for all, but even for yourself first, consistently. It can be frustrating and disappointing that this doesn't happen with tremendous ease and grace, the way that it could, and did at one time, when our world lived peacefully, when you were much more aligned with your sacred heart and your higher sensory perception, when your Spirit was clear and your trusted guide.
Right now, it may feel as though that consistency is elusive, and you sometimes struggle to find joy within your heart. You may even feel the pain that is on this planet, and you may find it difficult to have stamina and endurance to hold yourself up as the Light that you are.
Or you may feel one or more of these challenges are true for you:
you're efforting to be more, and getting in your own way; it's draining
you feel unclear and conflicted, or sometimes lost
you're afraid to step into your higher purpose
you hide or minimize your unique gifts
you don't always see the truth that you are a Divine Spirit
you feel sad, angry, like you don't fit in, or that you're not good enough
a physical pain or dis-ease persists & alternative therapies have been only partially successful
you've experienced a sudden change in your life, and you're having difficulty surrendering
you look outside of yourself for answers and abandon your intuitive self
If your concerns feel a little bit different than what I've described, I invite you to let me know.
Trust that you are supported. While there are beings that would rather you do not serve your purpose and transform this world into a higher frequency of neutrality and love, there are many more Light Beings who are assisting this Earth with her great ascension and yours. Today, we have the tools available to release painful ego wounds as well as clear, repair and upgrade your body and your multi-dimensional spiritual-energetic foundation to restore you to your wholeness, with such completeness. To bring you into fuller awareness of the truth of who you are – a 12-dimensional being with immense facility for self-healing, and the healing of others, for we are all One.
You can transform into a higher vibrational authentic expression of yourSelf:
make decisions and take your next steps with confidence and trust
regain your freedom and joy
relax into your authentic Self and trust you will be accepted
feel unconditional love for yourSelf, including your shadow
hold neutrality in the midst of chaos or uncertainty
appreciate all the beauty and the goodness in the world
enjoy kind and patient exchanges with loved ones, even in your disagreements
witness and release your limiting energies with more grace and ease
flow with your Higher Self
feel vibrant in your energy, clear of aches and pains
step into your power and achieve self-mastery with tools to help you support yourSelf
listen to your own inner guidance more deeply, and faithfully follow through
The healing begins with you. And so I urge you to actively participate in your Divine birthright to see, feel and know yourSelf as who you are – infinite consciousness, here expressing in a human form, to birth your magnificence.
But you do have to choose, and you can choose many paths to arrive at this consciousness. However, you are here reading this page, and I trust that you are here for a reason. The question for you is, "Do you resonate with this offer before you?"
So please take a moment to feel within your own body and being.
Take a deep breath and relax.
And ask yourself, "Do I feel comfortable with what I've read?"
"Do I feel spaciousness in this invitation?"
"Do I feel drawn to call her?" If so, this is the first step and all that is required.
I'm happy to speak with you and deepen the trust of that resonance. If it feels right, you will know, and so will I. This is important, so there is no obligation to book an appointment if you are not certain or if you do not feel our connection. But please call to find out.
I can tell you that being on a conscious journey myself, with a very specific mission to help bring this planet into a higher frequency, one individual at a time, that I dearly support your heart and soul to be the very best that you can be, for your own inner peace, and that of the planet. I have years of experience clearing my own energy of the same struggles as you, and supporting others to do the same – to empower themselves to hear and trust their own inner core Spirit. And now, due to the grace of the benevolent interdimensional Guardian Alliance, I am grateful to offer an intelligent healing system, available for the first time on Earth.
It takes into consideration the full, truthful picture of our origins, and the distortions placed upon the Divine template of humanity, which create the very stubborn patterns from which you wish to release yourself. And this healing field takes into account the current ascension state of the planet, at the very timing that it is received, each and every time it is used, in the same way that it takes into account your present Self at the time of healing, and what you precisely need to bring your intention to full realization and awakening. I know that you will experience meaningful change like many others have.
Please take a moment again to take a deep breath now.
Ask within, "What is my next step?"
– and trust the first thing that arises to your awareness.  If fear arises, please attempt to feel beyond the fear.
It's understandable that ego's fear may try to intercede and stop you. Perhaps you already know that this healing is what you must do for yourself, but you are aware of your resistance. This too can be easily cleared out of the way, as can any other countless possible interferences, at any and all levels of your being.
My approach is a customized, highly-effective integration of 4 healing techniques:
When they are combined with love, they create a synergistic and profound shift in consciousness.
I'm noted for my clear and precise intuitive guidance and getting right to the core of things, so that we address the root cause and not the symptoms. And I'm naturally gifted with 'connecting the dots', so that in raising your conscious understanding of your patterns, you have more insight to continue to heal yourself. My sessions are efficient and very thorough.
Now is the time for your healing.
I'm here to support, I'm here to empower, and I'm here as love.
Are you ready?
Even if you are unclear about your concerns, you can just share what you're experiencing in your life that is no longer serving you, and that you're ready to change. I'll let you know how we would move forward together, and you will know whether you have found the right support for you.
Choose Now
Will you awaken to the truth of you,
or let your limiting patterns continue to define you?
Your active participation in your healing makes a difference
to you and our collective ascension.
Support is available in person or by phone:
they are equal in effectiveness.
Please honour yourself.
Call 613 253-2888 now to inquire.
I invite you to subscribe to my FREE newsletter at the top right of this page, and feel free to browse my website for FREE healing chants and tools, articles, case studies, detailed descriptions of my healing services, and answers to common questions.
May you experience deep inner peace in your heart, may you feel a clear stillness in your soul, and may you consciously expand to the vastness that you are, to en-Light-en the world with your radiance. I would be honoured to help you BE that with freedom and sovereignty.