For the whole well-being of God's creations.
This page and the healing of animals is dedicated to
my love, Mystic-Dancer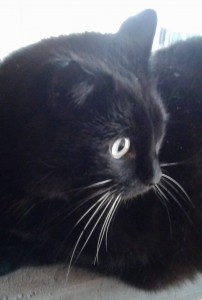 March 28, 2003  – August 21, 2018
Mystic had incarnated with me twice in this lifetime. Formerly she was named Dancer, and was all white and male, so she had integrated polarities in her 30-year journey with me. Of course, we had many other lives together as well. She was my constant companion, best friend, and spiritual partner. She stayed with me through countless changes in my life – big and small, protected me, and showed me how to play, listen, nurture and be. She was and is my love, and I am hers. She is a profound Spirit, and was able to complete her Christ Consciousness mission with my support, giving freedom to the Feline Races, and reclaiming Divine Mother consciousness. I deeply miss her physical Presence in my home, though her Light and Spirit is still always with me.
We continue to hold each other in love, heart to heart.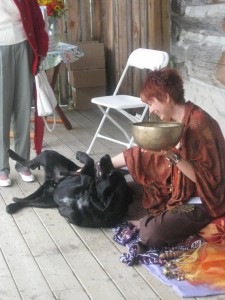 Over the years I have felt a deep pull to work with animals, and I am very grateful to be able to facilitate profound healing through the AoA Hieros Gamos System, a multi-dimensional healing intelligence. As a living consciousness field, it brings forward the precise healing required to meet the animal's needs,  and in congruence with the current planetary frequencies, to which they are very sensitive.  Both physical and behavioural issues may be addressed.
Also, know that your animal friends may be reflecting some of your issues. You might find that I will suggest healing for you or a family member as well, to ensure your animal companion doesn't continue to absorb your energies, as they commonly do. How beautiful that this healing can work equally well for all of you. They will appreciate you for not only the care you give to them, but the consideration of taking responsibility for your own well-being.
Healing is conducted long distance through an energetic and intuitive connection.  All that I need is an understanding of the issue of concern and a digital image of your animal friend.
"Thank you so much!!!  Everything you sensed certainly described them and their behaviour.  The information is very helpful for me for how I can modify my approach to them and even how I speak with them. Sammi's body already feels more relaxed as I pet him and when I invited Huey to curl up on the corner of the bed (far enough so I can't pet him) he jumped up, went to the corner, thought about it and decided to curl up right next to my feet.  He never does that!!!
I did not tell my partner that you did a session with the cats because I wanted to see if he would notice a difference. Within 10 minutes of returning home he said, "the cats seem different".  He thought they seem more relaxed.  Hallelujah!!!!!
I'm grateful that they will live with less fear.  Many thank you's and blessings."
Wouldn't you want your animal companion
to be as comfortable as possible?
For the love of my sacred animal friends,
I pray, I chant, I weep, I heal and I celebrate.
HEALING THE WILD ANIMAL KINGDOM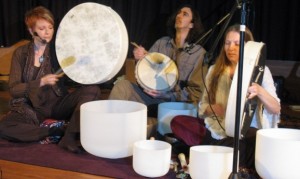 The spiritual awareness of animals, their sensitivity to energy fluctuations, and the extent of their emotions and intelligence have long been underestimated or completely disregarded. Sadly, hundreds of thousands of animals have been grossly abused by unfeeling humans, acting on the illusion that they are entitled to have power over animals. They too have experienced many incarnations, with traumatic experiences. And now, at a time when our planet is undergoing so many changes, both natural and man-made, it's important to remember that these changes and our spiritual ascension effect us all, including wildlife and animal companions.
One unique expression of my soul purpose is to bring my healing voice to the wild animal kingdom. It is solitary service to chant for the wild animals, but most gratifying. I also apply the AoA Hieros Gamos System to healing various species, as they call to me. The appreciation I receive from our beloved creatures as I help them to energetically heal years of misunderstanding and abuse is immense. I have been moved to tears on many occasions, and it is in these moments that I feel our true Oneness.
RESOURCES
It is because of my heartfelt concern for these unconditional, loving creatures that I share these resources that will educate, enlighten, and provoke, but also deepen your compassion for our beloved creatures.
They will inform you of the challenges facing our animal kingdom, and may, at times, be very difficult to watch. Yet, they also share the positive action being taken by conscious individuals, and provide hope. Please invest some of your time in this knowledge, and centre your heart in peace. Most importantly, send your love to the animals and to the courageous souls who swim, walk, and talk with the animals in order to speak for them.
"You, probably, have had some relationship at some time in your life with a dog, a cat, some sort of pet, and you recognized that those are individuals. And some of you consider them part of your family. If you had a relationship with a penguin, you'd see it in the same way."
Dee Boersma, Director of the Wildlife Conservation Society's Penguin Project
Movies
The Cove –  Academy Award® Winner for Best Documentary of 2009, THE COVE follows an elite team of activists, filmmakers and freedivers as they embark on a covert mission to penetrate a remote and hidden cove in Taiji, Japan, shining a light on a dark and deadly secret; the annual slaughter of dolphins. Utilizing state-of-the-art techniques, including hidden microphones and cameras in fake rocks, the team uncovers how this small seaside village serves as a horrifying microcosm of massive ecological crimes happening worldwide. The result is a provocative mix of investigative journalism, eco-adventure and arresting imagery, adding up to an unforgettable story that has inspired audiences worldwide to action. NOTE: in this documentary you will witness how sound was used with harmful intention by those abusing the dolphins.
The Parrots of Telegraph Hill
A homeless musician finds meaning to his life when he starts a friendship with dozens of parrots.
Sharkwater – For filmmaker Rob Stewart, exploring sharks began as an underwater adventure. What it turned into was a beautiful and dangerous life journey into the balance of life on earth. Driven by passion fed from a lifelong fascination with sharks, Stewart debunks historical stereotypes and media depictions of sharks as bloodthirsty, man-eating monsters and reveals the reality of sharks as pillars in the evolution of the seas. Filmed in visually stunning, high definition video, Sharkwater takes you into the most shark rich waters of the world, exposing the exploitation and corruption surrounding the world's shark populations in the marine reserves of Cocos Island, Costa Rica and the Galapagos Islands, Ecuador.
Free documentaries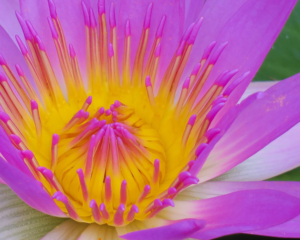 Documentary Heaven – search "animals" or the titles below.
Noteworthy:
Earthlings: a feature length documentary about humanity's absolute dependence on animals (for pets, food, clothing, entertainment, and scientific research) but also illustrates our complete disrespect for these so-called "non-human providers." CAUTION: this is a very graphic documentary that lays out the appalling truth of animal abuse with much footage of common, horrendously brutal practices. Please be centred in your heart if you choose to watch this film for your informed awareness. You may wish to only listen to the voiceover to receive this powerful message.
The Witness: A Tribe of Heart. In this award-winning documentary Eddie Lama explains how he feared and avoided animals for most of his life, until the love of a kitten opened his heart, inspiring him to rescue abandoned animals and bring his message of compassion to the streets of New York. With humor and sincerity, Eddie tells the story of his remarkable change in consciousness. CAUTION: Please be centred in your heart as you watch this documentary. For the purposes of informed awareness, it contains graphic footage of animals being harmed, but you can look away at parts if it is too much for you, and still benefit from the information and much interview footage. It's very well communicated.
The Emotional World of Farm Animals: This is a delightful documentary for viewers of all ages about the thinking and feeling side of animals that are all too often just viewed as food. This journey into the sentient, emotional lives of farm animals brings Jefferey Masson (author of When Elephants Weep and Dogs Never Lie About Love) to animal sanctuaries around the country, where caregivers and the animals themselves tell their harrowing stories of rescue and escape. Masson delves into the rich ancestry of these curious and intelligent animals, and interviews top experts in animal behavior who offer scientific perspectives on these amazing creatures.
The Story of the Weeping Camel: Nomadic Mongolian shepherds use sacred sound ritual to restore harmony between a camel and the rare white calf she rejected.
Free Internet Videos
It's Time to Think Outside the Cage, a compelling presentation by Dr. Charu Chandrasekera.  Animal testing is largely disfavored globally, but the world is struggling to find alternatives. Her research has proven that there is not only a viable replacement, but one that is cheaper, faster, and more relevant to humans.
TED: Riveting talks by remarkable people, free to the world.  Search "animals" or "animals sound" for informative and inspiring videos about animals. Most are less than 20 minutes.
Noteworthy: click on the speaker's name below for the link to the video
Inspiring change……Kartick Satyanarayan:  Traditionally, the Kalandar community of India has survived by capturing sloth bear cubs and training them to "dance" through extreme cruelty. Kartick Satyanarayan has been able to put an end to this centuries-old practice of dancing bears, and in so doing discovered a lesson of wider significance: make the practitioners part of the solution.
Informative ………Dee Boersma: Think of penguins as ocean sentinels, says — they're on the frontlines of sea change. Sharing stories of penguin life and culture, she suggests that we start listening to what penguins are telling us.
An astonishing look into the extensive bird abuse in just one small part of the world and the efforts to create change. Biologist Juliana Machado Ferreira, a TED Senior Fellow, talks about her work helping to save birds and other animals stolen from the wild in Brazil. Once these animals are seized from smugglers, she asks, then what?
Funny, passionate and moving…..Diving under the Antarctic ice to get close to the much-feared leopard seal, photographer Paul Nicklen found an extraordinary new friend. Share his hilarious, passionate stories of the polar wonderlands, illustrated by glorious images of the animals who live on and under the ice.
Peter Tyack of Woods Hole talks about a hidden wonders of the sea: underwater sound. Onstage at Mission Blue, he explains the unique and amazing ways whales use sound and song to communicate across hundreds of miles of ocean. He highlights how our sounds impact them and how this can be changed.
A few local Wildlife Rescues / Sanctuaries:
Constance Creek Wildlife Refuge – Dunrobin, ON
Rideau Valley Wildlife Sanctuary – North Gower, ON
Turtle S.H.E.L.L. Tortue – Rockland, ON
Upper Canada Migratory Bird Sanctuary – Morrisburg, ON
Wild Bird Care Centre – Ottawa, ON
Big Sky Ranch Animal Sanctuary – Kemptville, ON
Aspen Valley Wildlife Sanctuary, Rosseau, ON
Prayer for Our Beloved Creatures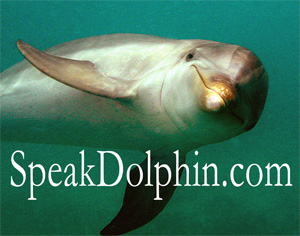 Beloved Creatures of Mother Earth,
you are inventions of fascination.
At a time, we worshipped you from afar.
At another, in separation, we denied your rightful place.
Today we honour you in unity.
If we watch you soar,
we free the perceptions of our own limitations and uncage you.
If we listen to your sounds,
we release the fear of our own expression and no longer need to
slaughter you into silence.
If we enter into the space where you live,
in harmony, in rhythm with All That Is,
we relinquish greed and the neglect of precious resources, yours and ours.
Thank you for all that you teach us.
You who whinny, caw, chitter, snort, bleat, bleep
and bellow your blessings upon us,
we hear you.
And we meet you with our sound and song,
in the language of the sacred heart.
Copyright Melinda Urban 2010