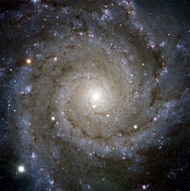 The Galactic Zodiac, which follows 13 stages, as opposed to the 12 to which we are accustomed, gives us insight into the alchemical process underway during each phase of the ascension process.  It informs us of the impact of cosmic transmissions on our Solar System and planetary collective consciousness. Since our bodies serve as the microcosm of the macrocosm, as we embody Christ consciousness, each period has a specific organic expression through our bodies. Having this understanding gives us a context and makes it a bit easier to accept our transmutation experiences.
Aries
Apr 19-May13
Fire
Purification, Calcination
Taurus
May 14-Jun 19
Earth
Congelation, Transformation
Gemini
Jun 20-Jul 20
Air
Fixation, Synthesis
Cancer
Jul 21-Aug 9
Water
Dissolution, Dismantling
Leo
Aug 10-Sep 15
Fire
Digestion, Conversion
Virgo
Sep 16-Oct 30
Earth
Distillation, Purity
Libra
Oct 31-Nov 22
Air
Sublimation, Transmutation
Scorpio
Nov 23-Nov 29
Water
Separation, Stillness
To embody pure consciousness we separate from interferences and deepen into stillness to be One with God. This is a natural process. Isolation can organically occur during phases of our spiritual journey for the purposes of our growth.
Ophiuchus
Nov 30-Dec 17
Water/Aether
Unification, Wound Healing
This phase is the solar alignment with the Galactic Center and the Divine Mother's Cosmic Aether – the healing spiritual waters commonly known as the Elixir of Life or Azoth. This constellation represents the potential unification of polarities into the Divine blueprint of sacred, inner balance. Therefore, the spiritual healing of wounds can be amplified at this time.
Sagittarius
Dec 18-Jan 18
Fire
Incineration, Renewal, Resurrection
Upon the reconnection of the higher frequencies of the Divine blueprint and Divine Mother's Aether, the frequencies of the old lower self are burned away, allowing for rebirth and renewal like a Phoenix rising from its ashes.
Capricorn
Jan 19-Feb 15
Earth
Fermentation, Illumination
Aquarius
Feb 16-Mar 11
Air
Multiplication, Virtues
Pisces
Mar 12-Apr 18
Water/Aether
Ascension, Perfection, Christ-Sophia
Source: www.energeticsynthesis.com
Provided by (Amâeil) Melinda Urban www.MelindaUrban.com  Healing with Heart to Awaken the Deep Truth Within. Appointments in person or by phone. Specializing in clearing stubborn patterns. Integrating holographic clearing of your multi-dimensional blueprint, energy psychotherapy, thetahealing®, and vocal healing.  Subscribe FREE to my newsletter – timely articles, tools and inspiration.