Saturday, July 27, 2019

Learn to heal your pain
& give yourself a lifetime of peace
High Value Learning!
ASK YOURSELF:
Am I repeatedly triggered into emotional reactions?
Do I feel stuck in sadness, anger, shame, fear or hurt or any other painful emotion?
Do I feel like my emotions are "sitting on the surface", and easily stirred?
Are my painful emotions & limiting beliefs difficult to understand?
Have I repressed my old pain and it keeps getting in the way?
Is my inner child seeking more love?
Do I want to feel lighter?
The spiritual ascension journey is 99% emotional healing! Your painful emotions and associated negative thoughts keep you from feeling joy, freedom and inner peace. Whether you are just now awakening along with many other people who are moving through a dark night of the soul, or have been on a conscious journey for many years, clearing the ego personality of pain is imperative to growing spiritually and feeling more love for yourself and others. Healed emotions are key to increased intuition.
Many people carry fears and confusion about emotions, and have repressed their painful emotions, which only perpetuates pain. You have to feel to heal!  Allowing yourself to process your emotions and let go of your lower frequency ego wounds, the limiting false stories and illusions, is essential to bring Light to your physical, mental, emotional and spiritual bodies. Your inner peace and freedom depends on this. You can reconnect to the heart of your joy again. This workshop will help you to support yourself, for your lifetime!
LEARN:
♥ Learn a simple, proven and highly valuable, step-by-step framework that will help you to transform your painful thoughts and emotions, and help you make real change in your life. This 7-step process will benefit you time and again, for years!
♥ Have healing inner dialogues with your wounded, younger self when your pain was often first formed. It's your inner child's pain that still limits you now.
♥ This practice is the foundation for all ego healing and reconnecting to your heart, your Soul-Spirit.
HEAL:
♥ Now you can always support yourself:
♥ Heal your painful emotions and limiting ego perceptions.
♥ Heal your physical body pain.
♥ Meet your needs and create new, heart-centred behaviours for lasting positive change.
♥ Be a brighter Light in this world.
IS THIS WORKSHOP FOR YOU?
If you answered 'yes' to any of the questions above, this workshop would be very helpful to you.
In addition, consider this workshop if:
you have limited or no personal experience with inner child work/counseling, but you currently have spiritual/self-care practices for self-awareness (eg. yoga, belly breathing, tai chi, meditation, etc.)
you are spiritually awakening
you are clearing your ego wounds
you have been on a conscious journey for a while, and could use an effective tool to help you heal emotional pain – this is the case for many people
you have struggled with repressed emotions or have difficulty with managing your emotions
You must bring with you a willingness to be self-responsible and self-aware, and a commitment to help your inner child/yourself heal.
WHAT I OFFER AS YOUR FACILITATOR: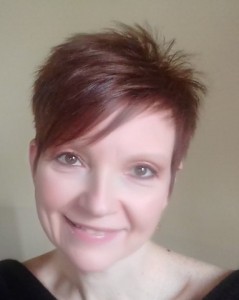 This process is distilled from years of my own personal healing work, and hundreds of counseling sessions with clients. You are receiving the benefit of 20 years of my experience. I have conducted many workshops in the past on healing topics, and as a change agent and trainer in my former corporate work life.
sacred space   compassionate   gentle   empowering   safe

 What others have said about past workshops and my facilitation:
"Very well paced, clear and succinct. Dealt well with questions."
"I was only vaguely aware of the work I needed & was profoundly moved by your ability to get to the core of the matter."
"Tremendous value. Your workshop was very helpful and provided me with many insights. Your style is very warm and supportive."
"She listens and does not judge."
"Her suggestions were simple, effective and life changing
"I recommend her with confidence to anyone who wants change in their life"
"Many thanks again for your wonderful sensitivity"
COMMIT NOW:
What you learn in this workshop can change your life! Take this step today and feel lighter. You are deserving of living free of pain. The peace it can create for you – priceless!
DATE: Saturday, July 27, 2019
TIME: 10:30 a.m. to 5:30 p.m.
LOCATION:

Living Science Wellness Centre,  59 Iber Rd, #25, Stittsville, Ontario, K2S 1E7 (follow the link to the map)
A welcoming and casual space that is sure to meet all your comfort and needs during this day-long workshop.
An easy drive from anywhere in the Ottawa area, Perth, Carleton Place, Almonte, Westport, and Kingston areas. Free parking at the front and back of the building. Please enter at the front of the building.
Registration is required in advance of the workshop. Early registration savings period is now over but you can still register and attend.

REGISTRATION FEE $170 CAD + HST
Registration closes July 18, 2019
Your payment is your registration. When you select the "BUY NOW" button above you will be directed to the Paypal website asking you to login or pay by credit or Visa debit card. It will show you the total amount you are paying.  If you are not directed to this page, and are having problems please contact Paypal. If you believe the button is not working, please take a moment to notify me immediately. It would be appreciated.
Once you pay you will receive a payment receipt as confirmation from Paypal . You will also be directed to another page on my website confirming your registration and outlining the preparation information noted below so you have it for your reference. If you pay and do not receive these please contact me.  A lot of energy goes into organizing a workshop: If you chose to cancel, 50% of your payment is non-refundable once you register and up until July 10th only. Thanks for your understanding.

Please note the important information below for your preparation for the workshop. This information will also be provided to you on the webpage where your registration payment is confirmed, and it will remain accessible on this page of my website until the day of the workshop.
PREPARATION:
♥ select a recurring emotionally triggering experience that you intend to change for yourself AND  also feels safe to explore within this sacred group setting. Consider a couple of these intentions so that as we move into the process you can choose.
Connecting to your inner child can be very sensitive work for some people, depending on your childhood experiences. This is a sacred healing and learning circle extended to no more than 15 participants so that care can be taken to respect your needs with compassion.
It is an instructional workshop and it is also experiential: you will have the opportunity to directly connect to your inner child/younger self and experience the steps of the framework taught to you so you can begin to apply the method on your own as soon as you go home.
Nobody will be forced to share. However, a learning circle like this is a richer experience for all involved if you are willing to participate with your questions and share your experiences.
Therefore, please consider what personal experience you want to use as the basis for your learning experience and that you feel safe to explore in the circle. It would be an experience that triggers you emotionally, causes you to react, or creates pain or limitation in your life.
Examples:
you always feel extremely angered if someone interrupts you
you criticize yourself often
you wish you could stop struggling
you put yourself last
you procrastinate
Please keep in mind that, that while I will be guiding you through the process, and available to answer any questions, there won't be the space and time for me to dedicate personal support to you for an in-depth healing of any serious concern. For more personal support, please book a private healing session.
WHAT TO BRING:
You will be provided with the workshop materials and pen but feel free to bring any preferred writing material. You will be seated at a table to make note-taking easy.
a journal dedicated to your written conversations with your inner child/wounded aspect of self; a simple inexpensive notebook works well
a picture of yourself when you were 10 years of age or younger (if you do not have one it's not essential, but it can be helpful)
your own lunch: fresh, crystallized water, coffee and herbal teas along with nutritious dairy-free and gluten-free snacks will be provided. We'll take a short mid-morning & mid-afternoon break, and approximately an hour for lunch. You can refrigerate and/or microwave heat any food that bring with you. If it's a nice day outdoors, you're welcome to eat at the picnic tables or go for a walk. The yoga studio upstairs is a relaxing place to stretch out for a bit. If you choose to eat lunch at a local eatery instead, please respect the time we reconvene and be prompt returning. Within a few minutes drive: The Grounds Café, Booster Juice, Timothy's, Tai Express, Natural Food Pantry, Five Guys Burgers, Sobey's and Food Basics.
CONSIDERATIONS:
please arrive 10-15 minutes early to get settled in and be ready to begin
please be sensitive to those with allergies: do not wear scented products or perfume, or carry in cigarette smoke odour
truth   honour   respect  compassion
If you have any questions, feel free to contact me: mailto: or 613-253-2888. If you call, please mention that you're calling about the workshop.
♥ If you know of somebody that would also benefit from this workshop, please pass along this workshop information. You may just change their life!
I look forward to learning together. Be peace,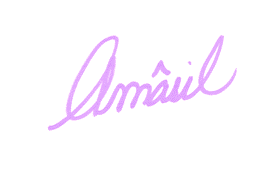 ** Looking for more in-depth individual support? Please review my services here or contact me to book a personal counselling session. Specializing in clearing stubborn patterns, and also working multi-dimensionally for seasoned spiritual travellers. Also offering healing for conscious couples, children and animals.